Andrea's natural curiosity and thirst for adventure has led her down many paths on her way to a career in real estate. Her mastery of social media and electronic marketing tools like Facebook and Twitter, and her gift for photography and design made her the perfect choice to manage the marketing and business development of Josh Prowse & Associates.
Andrea is a licensed REALTOR® with a Bachelor of Commerce and majors in Marketing and Human Resource Management. She learned the importance of effective communication in English and Spanish as she studied and traveled throughout Europe as tour guide, and shop manager. Since moving to Victoria BC Andrea has applied her interpersonal skills and academic achievements to practical advantage as a human resources consultant and as the head of her own adventure tourism company.
All of her life Andrea has been drawn to customer service, helping people feel at ease with new information and comfortable in unfamiliar circumstances. Since becoming a real estate professional her innovative networking talents, uncompromising eye for detail and entrepreneurial spirit have made her a natural fit in an industry with such a strong customer service focus.
Andrea thrives on the challenges of real estate marketing, is motivated by the creative opportunities of social media and strives everyday to find positive outcomes for clients.
Get to know Andrea
Andrea is originally from Regina, Saskatchewan and spent 15 years on the East Coast of Canada in Nova Scotia as well as many years traveling and working in Europe (London, UK; Andorra, Spain) before settling in beautiful Victoria on the West Coast of Canada. She enjoys traveling, learning and experiencing new cultures, language and foods.

Downtime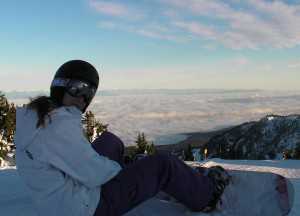 "Living in Victoria, BC is like living in paradise"
Andrea is an outdoor enthusiast and there is no better place in the world than Vancouver Island when you love the ocean, mountains and enjoy being outdoors.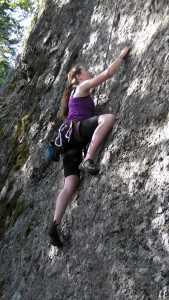 Andrea enjoys many outdoor activities from Snowboarding at Mount Washington Alpine Resort to Sea Kayaking, Sailing out of the Royal Victoria Yacht Club, rock climbing, running the TC10K, or hiking a local mountain. 
There is nothing better than enjoying the outdoors with friends.  For those also keen to get out and explore Vancouver Island, check out her local Adventure Seekers club in Victoria or follow her adventures on Facebook or Twitter.