Golf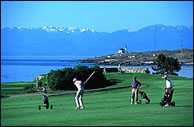 With the mildest winters and least snow fall in Canada Victoria is a golfer's paradise. Most of the golf courses in Victoria are open year round and there are many to choose from. Awe-inspiring views of mountains and the ocean, cool summer breezes and mild winter afternoons have turned Victoria in one of North America 's best kept golfing secrets.
Sailing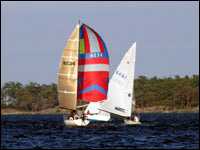 Protected coves and wide-open straights make sailing in Victoria and around Vancouver Island some of the most challenging and most rewarding in the world. If racing is your pleasure the Royal Victoria Yacht Club has a very active year round sailing community in a variety of classes. If a weekend exploring coves and fjords is more your speed Vancouver Island and the Gulf Islands will offer you endless hours of enjoyment and exploration. Few days will go by without encountering whales, sea lions, or even dolphins as you discover places you would swear have never felt a human presence before.
Wine Tours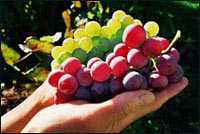 Vancouver Island wineries are quickly gaining world acclaim and what better way to spend an afternoon than to meander from winery to winery, along the Vancouver Island Wine Route. This trip from Mill Bay to the Saanich Peninsula will take you through 10 wineries most of which offer tastings and wine sales along the way.
Diving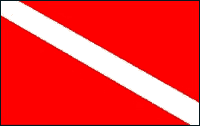 Vancouver Island boasts some of the world's best Scuba Diving. Wreck Divers and naturalists alike will find more than enough rich diving to satisfy any underwater appetite. The artificial reef program has seen wreck diving on Vancouver Island become the best rated in North America with the sinking of the HNCS Chaudiere, HMCS Columbia, HMCS Saskatchewan, HMCS Cape Breton HMCS Mackenzie and the G.B. Church, and most recently, the sinking of a decommissioned Boeing 737.
These artificial reefs all have varying degrees of sea life thriving on them depending on how recently they went down however if wreck diving isn't your interest there are many amazing Victoria shore dives and boat dives in the area from octopus and wolf eel dives, to drift dives along vibrant reefs and exciting night dives that glow with their own luminescence.
Garden Tours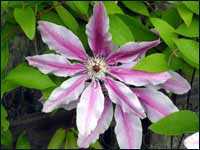 With the most moderate climate in Canada Victoria is a true gardener's paradise. Many garden tours such as the world renowned Butchart Gardens are open year round and offer acres of meticulously groomed gardens to explore, photograph, or even get married in. Many additional gardens abound in Victoria , some in people's own back yards, and many more, such as the Ankhazi Garden , Beacon Park , Finnerty Gardens , the Gorge Waterway Park , Government House Gardens , the Horticultural Centre of the Pacific, Playfield Park and Winfield Park available for a free tour or a nominal admission charge.
Would you like to learn more about these activities? Talk to Josh!