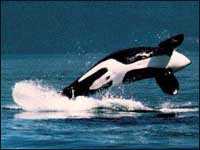 Victoria is the Capital of British Columbia and home to just over 300,000 residents. Victoria is situated on Vancouver Island , which is the largest island on the North American West Coast. It is home to as many creatures as cultures. Whale Watching of both the resident Orca or Killer Whales and the migrating humpback whales is an inexpensive jaunt from the inner harbour in Victoria but an experience you won't soon forget. If you prefer to be a little closer to the sea-life Victoria has consistently rated amongst the best Scuba Diving in North America and around the world.
The clear waters around the island are home to the largest species of octopus in the world, some of whom make their homes in the breakwater along Victoria 's Dallas Rd , wolf eels that have been known to eat from a divers hands, and a myriad of other colourful creatures an easy dive from the shore. If the surface creatures are more your speed the island is home to bears and cougars, deer and hummingbirds, otters and sea-lions that can be seen from shore or a boat, and a plethora of other creatures.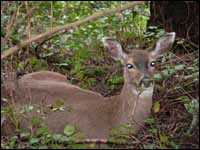 Hiking trails crisscross the island from easy day hikes along the coast, to the world famous West Coast Trail for more advanced hikers looking for a 5 day self sufficient walk along the island's rugged coast.
The island can be traversed from tip to tip by car in a day but some villages are so remote they can only be accessed by floatplane or boat. The island offers entertainment for all and a never-ending supply of adventure for those that crave it, and peace and tranquility for those that don't.
Victoria's Climate
Victoria has one of the most moderate climates in Canada . Rarely do the temperatures in Victoria drop below freezing or climb up into unbearably hot ranges. Click on the Celsius or Fahrenheit link to see a year of Victoria 's weather. The idea that the sun never comes out in the winter is a myth in Victoria , which enjoys in excess of 2000 hours of sun a year.
According to the Environment Canada web site;
Victoria and Nanaimo , British Columbia are tied for the most comfortable climate in the country. These two locations have the best combination of 23 categories of "comfortable" weather, including mild winters, abundant sunshine, little fog, light winds, and low humidity.
Some snippets from the rankings out of 100 Canadian cities;
Mildest Winter: Victoria ranked 1st
Warmest Place Year Round: Victoria Ranked 5th
Fewest Freezing Days: Victoria Ranked 2nd
Lowest Snow Fall: Victoria Ranked 1st
Fewest Snow Days: Victoria Ranked 1st
Most Clear Skies in Summer: Victoria Ranked 3rd
Sunniest Year Round: 24th (A pretty good ranking considering the 23 sunnier places are mostly prairie cities and enjoy some of the coldest days of the year as well)
Overall: Victoria tied for first with Nanaimo